Have you ever wondered how much better your life might be if you lived abroad? If so, you're not alone; while Dorothy might have been right that there's no place like home, millions of people across the world still emigrate yearly in pursuit of a better standard of living comparative to their home country.
What is it that makes one country a 'better' place to live than another? Of course, on one level that's a subjective issue – the answer to which depends on your priorities. If you have children, being in a place that can provide a safe and secure environment might be essential. A young student will want to live in a place that provides affordable education. As an adult forging your career path, you'll probably want to be somewhere that offers the highest possible income for your skill set. For newlywed couples, affordable housing is often a concern. If you're struggling to find a job, you might be inclined to move somewhere with a lower unemployment rate. Sometimes, people just want to live in a place where they can feel like they belong; a place with a strong sense of community. And finally, let's not forget something we all need – our health. Ease of access to healthcare, clean water and the sanity of public facilities has a huge impact on overall well-being.
But there is a generally accepted, objective scale for assessing the overall well-being of a nation. Each of the member countries in the Organisation for Economic Co-operation and Development are assessed and ranked according to the 'better life index', which examines how satisfied a nation is with every crucial aspect of their life; from housing to income and jobs, to civic engagement and community. Things like work/life balance, education and safety feature on the scale too. With every aspect of life given equal importance, the Better Life Index tells us which countries are objectively 'better' according to the statistics. Read on to find out which ten countries have been impartially assessed as having the best quality of life in the world, according to the most recent report from the OECD Better Life Index. The quality of life is assessed out of 10; when you check out these figures, contextualise it with the fact that Turkey has the lowest score of all the OECD countries with a quality of life of just 2.71 / 10…
10. United Kingdom: 7.56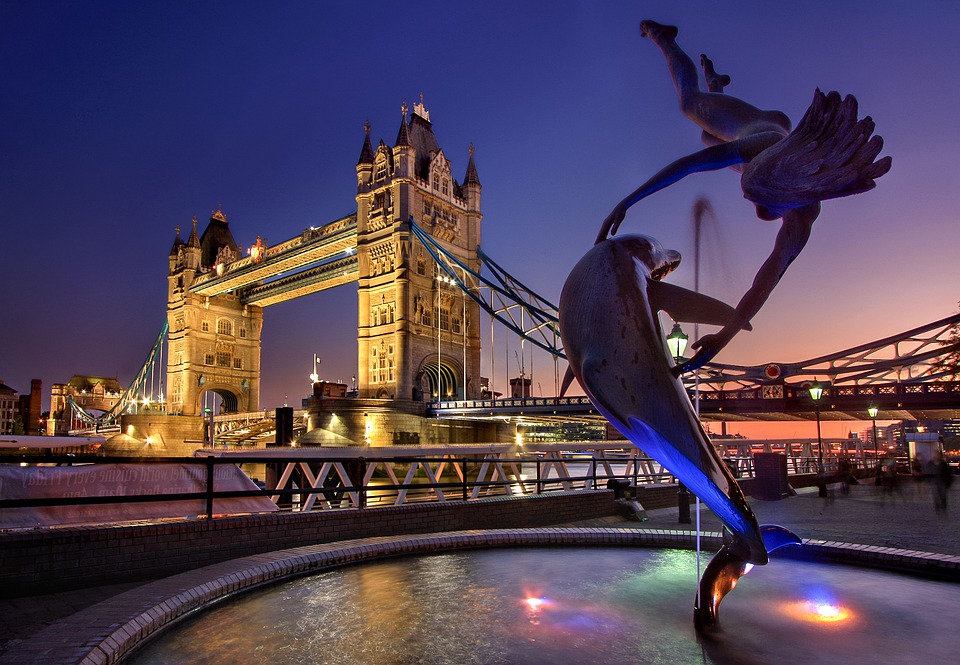 Citizens in the United Kingdom have a generally comfortable income and an above-average rate of employment. The UK consistently ranks high on the Better Life index, and this year it scored 8.8 out of 10 on the Community scale, meaning that the Brits are some of the most community-centric people in the world today. This means the British public are generally heavily involved in volunteer work, are conscientious neighbors and good Samaritans. The United Kingdom also got an excellent score on the Environment scale; there's plenty of untouched landscape, protected regions and minimal air pollution compared to most countries in the world – although we'd guess that London must be an exception to that rule! It's not good news for the poor in Britain though, as there's still a huge gap between the rich and poor with the top 20% of the population earning about 600% more than the bottom fifth of the population.
9. Iceland: 7.56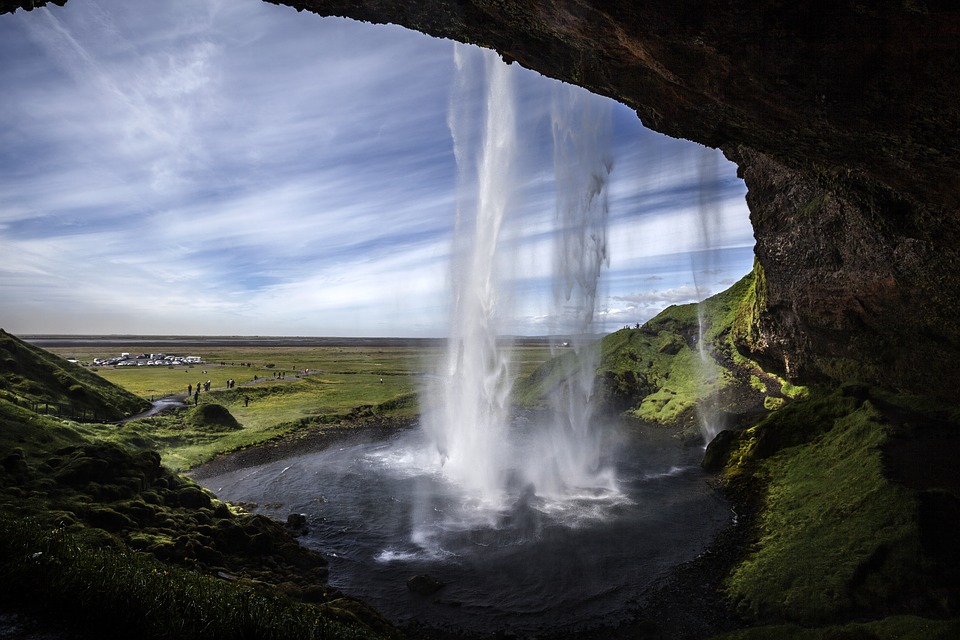 Iceland, ranking marginally above the UK, is off-the-scale in terms of its Community, with a neat 10/10 on the scale in a country full of do-gooders and volunteers. The Icelandic people are also big on the environment, like so many of their fellow Europeans; lots of recycling, clean water, pure air and renewable energy means Iceland scores 9.2/10 on the Environment scale. People in Iceland are generally well-educated, with a higher level of literacy than the average and with girls outperforming boys in school. A lower than average yearly income doesn't seem to get them down; they have a 94% level of Life Satisfaction. The OECD Better Life scale found that people with a higher level of education generally experience a higher level of life satisfaction, so that could have something to do with Icelanders' positive outlook.
8. Netherlands: 7.59
When it comes to doing your civic duty, people in the Netherlands know how to get the job done. Having a voice when it comes to governmental elections is one of the most patriotic feelings a citizen can have. In the Netherlands, there is an 88% voter turnout among registered voters. Talk about power in numbers!
7. Denmark: 7.66
We're sticking with Europe for the seventh best country in which to live. If you feel like you spend far too much time at work, and crave more time enjoy hobbies or spend with your family, then Denmark's the place for you. With a high level of Life Satisfaction, a clean environment and an 8.8/10 for safety, the Danes have their well-being covered. But best of all, is their incredible work-life balance; only 2% of Danes reported working long hours. On average, employees in Denmark only work 1,522 hours annually – compared to the international OECD average of 1,776 hours.
6. United States: 7.67
The land of the free (market) is the place to go to make money. When it comes to personal income, no one comes close to the United States. In the United States, the average household net-adjusted disposable income is $38,001 USD. More money means more spending, which has established the U.S. as an economic giant – the U.S. has a 10/10 score in the Income category of OECD's Better Life index. Of course, there's a dark side to this attractive statistic; the top 20% in the U.S. earn a shocking 800% more than the bottom fifth, making this one of the worst wealth gaps in the world. America also scores relatively high for safety, but falls just below average on literacy. America's lowest scoring category was civic engagement, with only 5.8/10; meaning the U.S. citizens aren't big on exercising their democratic vote as a nation, and the government in turn isn't very easily accessible or transparent. It's interesting to note that the wealth gap might influence the U.S. civic engagement; voter turnout was significantly lower among the bottom 20% of the country's earners compared with the top.
5. Switzerland: 7.85
Considering that the OECD covers 34 countries, it's remarkable that a full four of the five Nordic countries feature in the top 10 of the Better Life index. Switzerland ranks among the top achievers for its fantastic employment rate, it's sense of community, its stunning health rating – 9.3/10 – and its perfect 10 score for Life Satisfaction. They fall down on the civic engagement though; with a score of only 3.6/10, voter turn-out is far below average in Switzerland. Maybe they're so content they simply aren't bothered to change a thing!
4. Norway: 7.88
Looking for a job? You'll probably find it in Norway. Over there, 75% of the working-age population has a paid job and Norwegians rated their Job market at 8.6/10 – meaning job security is good, long-term unemployment is low and average earnings are comfortable. Norway also scores particularly high – over 9/10 – in the area of Life Satisfaction, Safety and Work-Life balance.
3. Canada: 7.91
The image of the happy-go-lucky, welcoming Canuck is a cliché for a reason; Canada is one of the very safest places of the OECD member countries. When it comes to most serious crimes like assaults and homicide, Canada's numbers are very low – only 1.3% of Canadian residents reported themselves victims of assault in the last year, far below the OECD average of 4%. And when it comes something as simple as an evening stroll, 81% of people feel safe walking alone at night. Canada's health system scores high too, with a life expectancy of 81 years and a higher than average annual government spending on health care.
2. Sweden: 7.95
Sweden is a nation of academics, with an over 10% higher than average rate of high school graduates. Unusually, though, the level of literacy is slightly lower than the average – which goes to show that statistics can be deceiving! Sweden is at number 2 on our list because it doesn't rank particularly low in any of the categories for overall well-being; with a good score on Civic Engagement, a high level of life satisfaction, a great environment and a positive work/life balance, Sweden is an attractive choice for the ambitious traveller.
1. Australia: 7.95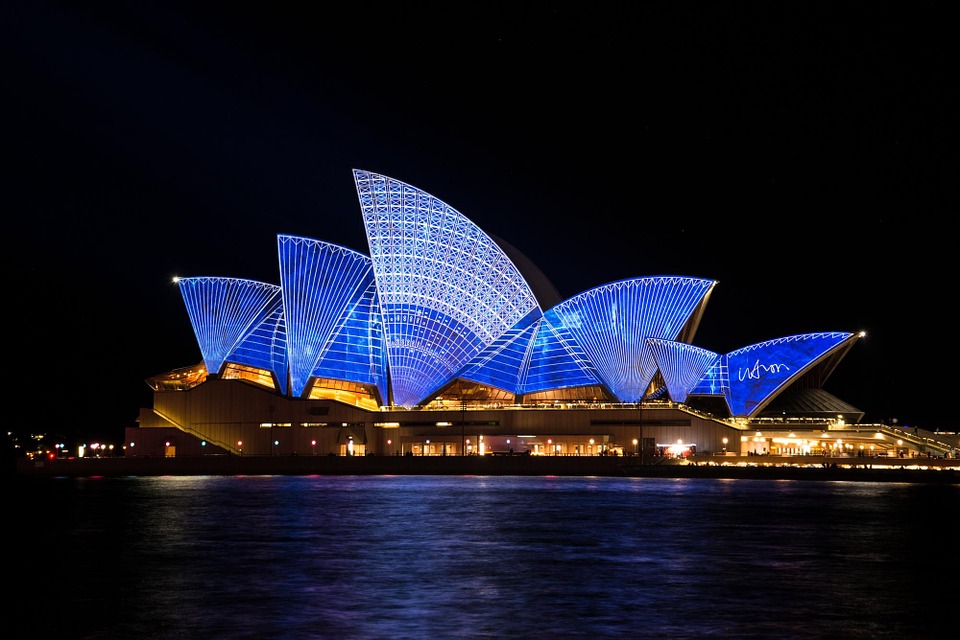 If you want to move up in the world, go Down Under. In Australia, they live long and well. Life expectancy at birth in Australia stands at 82 years, which is two years more than the average. The Ozzies are more involved with their government than any other country, with an unprecedented 9.5/10 for Civic Engagement. It looks like democracy works, at least for Australians; they've got a high level of life satisfaction, a very high level of safety and are generally in very good health. They work hard though, and their work-life balance is lower than most of the countries in the top 10. All things considered though – including housing, education, income and jobs – Australia tops the list as the country with the highest level of well-being in the world, ranking just slightly above Sweden. It's no wonder Oz is one of the countries with the highest rates of immigration in the world.
by Siofra M (www.therichest.com)