If you're an international traveler, long-haul flights are an uncomfortable reality: confined seats, limited legroom and minimal access to bathroom spaces often make these experiences somewhat challenging, even for the most seasoned jetsetters.
Some simple life hacks, however, can make these flights as pleasant as a day at the spa (well, almost). Here are our top tips for surviving lengthy plane journeys.
Pack your carry-ons wisely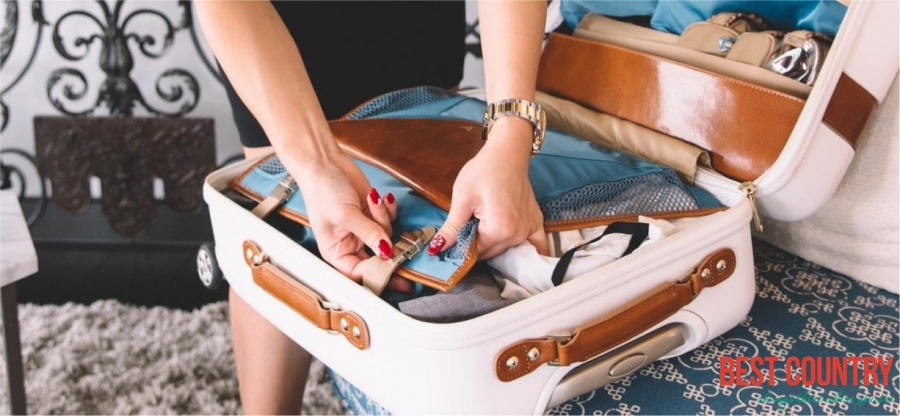 Nobody likes climbing over their seatmates to get their headphones out of the overhead compartment. Make use of your personal item bag, whether it's a purse or backpack, by keeping all the items you'll need during your flight at a reachable distance. Minimize the stress of rooting through your bag by organizing items by type in separate smaller bags: one for all your tech gadgets, one for toiletries, and one for snacks and food items. Bonus tip: make each of these bags a different, bright color so you can easily identify which one you are grabbing in the dark.
Prep your tech before you board
Prepare for your long-haul trip by making sure to download all your books, music and movie media to your devices before you leave home. Airport wifi can be unreliable and it's notoriously slow when it comes to downloading; plus, you want to conserve your battery for the actual flight in case you're on an older aircraft without electrical plugs.
Once you're on the plane, use nighttime mode to take the strain off your eyes in the dark cabin, and turn off your screens an hour before you go to sleep.
Bring a scarf
Of course, most long-haul flights provide blankets and pillows, but we've found that packing a large, lightweight, multi-use scarf serves as a useful travel hack when it comes to airplane comfort. Use it as an additional layer if you tend to get cold, as extra head/neck support, or even as an eye shade in case you left yours at home. Plus, a scarf is a perfect accessory for diversifying your wardrobe once you reach your destination.
Stretch it out
Studies show that giving your body a little bit of movement before settling in for your long journey is hugely beneficial, especially when it comes to getting good rest during the flight. If time allows, work out before you get to the airport. If you're too busy with last-minute packing to hit the gym, take advantage of layovers by finding your airport's yoga room (shoutout to Dallas, San Francisco and Chicago O'Hare airports for their dedicated stretching spaces); if there's no yoga space, pack a thin travel yoga mat and find a quiet terminal corner to get your stretch on. We like the Manduka Eko Mat because it folds down extremely flat and has plenty of grip for feet and hands.
Once you're on the plane, get up from time to time to stretch your legs. Window seats may be appealing for the view, but aisle seats give you easy access to much needed movement.
Water, water, water

Airplane air is notoriously dry, an element of flying that can often leave travelers feeling parched and headachy. While you obviously can't bring full water bottles through security, pack a reusable water bottle that can be refilled just prior to your flight. Similarly, as tempting as free booze can be, you'll sleep better if you opt for water with dinner instead.
Hydrate your skin, too
Hydration doesn't have to be limited to internal methods, either. Since airplane air contains similar humidity levels comparable to actual deserts, take time to care for your skin: dry skin often gets greasy as it tries to rehydrate itself, which can lead to breakouts and overall feelings of grossness. Pack a gentle facial cleansing wipe and either a hydrating serum or cream moisturizer for overnight (we adore the Laneige Water Mask for overnight hydration).
In the morning, re-cleanse and put on a cooling, hydrating sheet mask of your choice for a little extra pampering. Your neighbor might wonder why you look like Hannibal Lecter, but you'll get the last laugh as you deplane with happy, glowing skin.
Wear shoes that stretch
Feet and legs tend to swell on planes mostly due to blood pooling from inactivity, and discomfort can be exacerbated by tight, restrictive footwear. Getting up and walking through the cabin is your best bet for decreasing swelling, but a flexible shoe will also bring some welcome relief. We like Allbirds slip-ons – they are full coverage and made of breathable, stretchable wool that regulates temperature and keeps your foot from feeling like a tightly wrapped burrito.
Time your sleep schedule to your destination
While it's tempting to want to conk out the minute you get on a flight, especially if you are departing at night, your body will thank you if you time your naps according to your future sleep cycle in your new destination. Use the world clock on your phone to calculate time differences and hold out until your times 'line up.' Jet lag, be gone!
Source: BAILEY FREEMAN (Lonely Planet Writer)