A selection of the best places to tie the knot, from the giddy heights of romance to the places known for commitment.
Leh, India
From the town of Leh in the northern Indian region of Ladakh, you and your betrothed can depart for a two-day trip (from mid-July to mid-September only) across the "roof of the world", a lovely global precursor to the roof over your heads. Get married at the end of day one and test your bond on day two. This strenuous pass will take your breath away at 5,600m.
Make each other proud by crossing the perilous swing bridges between canyons. Buddhist monasteries dot the serene landscape; pay a visit for first-hand instruction in kindness and tolerance. From 1 to 15 September the Ladakh Festival spices up Leh and surrounding villages. Plan your trip at www.lehladakhindia.com.
Tuscany, Italy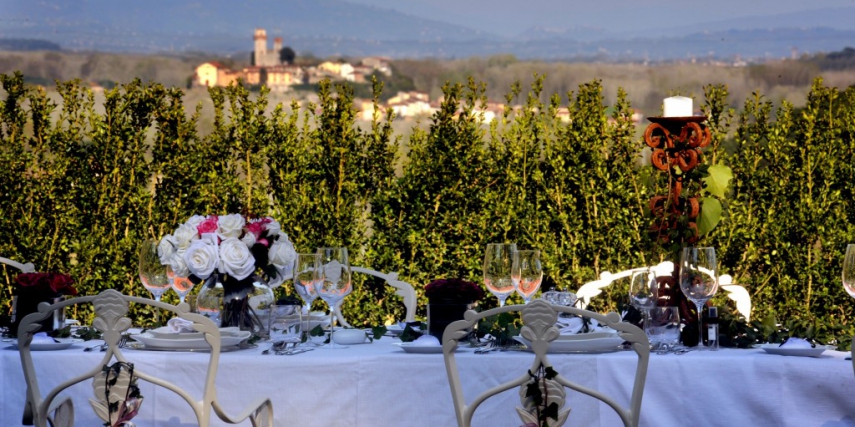 Why not make the wedding just as memorable for your friends as it will be for you? Schedule the event as follows: rent the main villa for you and your friends and rent a series of connected cottages nearby for both sets of family. Ask everyone to arrive the night before and meet up in the irresistibly convivial atmosphere of the local pizzeria - ideally it will be in a hilltop town, accessible only by foot. The next day, after a lazy, sunny morning spent getting ready, get married in a little fresco-painted chapel. Hold an evening reception on the lawns, surrounded by fireflies and caterers with gallon jars of homemade red wine. The romantic medieval city of Lucca is a great place to explore the rest of Tuscany and listen to bells ringing at the church of San Michele, Duomo of San Martino and Basilica of San Frediano.
Western Cape, South Africa
Say your vows (and your prayers?) in a shark cage off Gansbaai, 175km southeast of Cape Town. For couples who dated at scary movies, this is just a natural progression. Admittedly your celebrant will have to be capable of some depth, and your parents might be practising several speeches long before the event. But if the cage is as strong as your love, you will be fine. Great white sharks are now on the IUCN Red List of Threatened Species - although critics maintain that humans are more endangered since shark-cage diving started, as the predators are encouraged to think of humans as bait. April to October is the peak shark season; the working fishing village of Gansbaai is a two-and-a-half hour limo ride from Cape Town.
Antarctica
For those who have decided to ignore their cold feet and dedicate themselves to the mating season, what better place to marry than Antarctica? Join your life partner on the good ship Aurora, and take a deliciously slow trip to the largest continent on earth (you could propose here too, as it is the ultimate icebreaker). Ecotourism honeymoon expeditions can include polar adventure activities such as sea-kayaking, scuba diving and camping, plus there is the potential for interaction with whales. Take a tip from the emperor penguins: the best answer to the weather is to go into the most natural of huddles. Life will seem cosy after this trip. Travel in November to see whole penguin colonies engaged in courtship rituals; February to March is when you will see the newborn chicks.
Nicobar Islands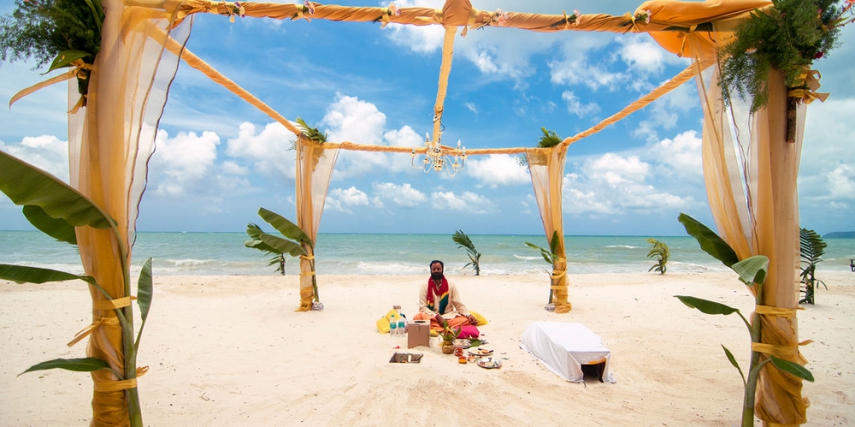 It is a rare thing when two "morning people" find each other. What better way to demonstrate your purposeful compatibility than to marry at dawn? In the idyllic Nicobar Islands, a union territory of India, located in the Indian Ocean, the sun creeps first onto hundreds of tiny islands, islets and rocks. Isolation has preserved lush forest cover and flourishing fauna, and there are people of many faiths, including Hindus, Muslims, Christians and Sikhs. The jewel in the crown is Havelock Island - from Port Blair hop on a boat at the Phoenix Bay Jetty and five hours later you will be in paradise.
By Lonely Planet