Fortunately, you don't have to avoid traveling to India during the monsoon, or even stay indoors all the time. Travel to some places in India is actually preferable during the monsoon season.
Here are five top India monsoon travel destinations.
1. Ladakh and Leh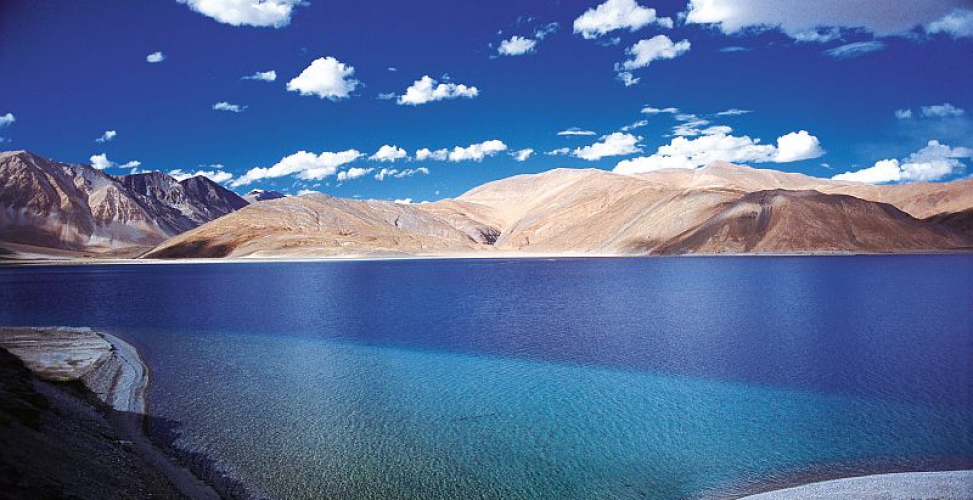 The stunning landscape of The Valley of Flowers, in northern India's state of Uttarakhand (previously known as Uttaranchal), comes alive with the monsoon rain. This high-altitude Himalayan valley has around 300 different varieties of flowers, which appear as a bright carpet of color against a mountainous snow capped background. The Valley of Flowers is only open from April to October as it's covered in snow the rest of the year. It's the perfect destination for those that love hiking and exploring nature, as it requires a 15 kilometer (9 mile) trek up a steep mountain trail to get there. The incredible beauty waiting at the end is well worth the effort though.
2. The Valley of Flowers National Park
In the furthest far flung corner of northern India, in Ladakh near the Indus Valley, lies the town of Leh. This remote place has become a popular tourist destination since Ladakh was opened to foreigners in 1974. Bounded by two of the world's largest mountain ranges and surrounded by alpine desert, its dry barren landscape full of historic Buddhist monasteries makes it an incredible sight to behold. Leh is cut off by road from the rest of the world for most of the year, except from around June to October when the snow has melted, although it's accessible by flight from Delhi, Jammu and Srinagar all year round.
3. Goa
4. Ayurvedic Resorts and Hospitals
5. Periyar National Park
Located down south in Kerala, the great thing about Periyar National Park is that unlike most others in India, it stays open during the rains for everyone to enjoy its beauty. Furthermore, it's unique in that safaris are only carried out by boat, making it a very peaceful place to be. The lake is particularly captivating at sunset. It's also possible to stay in the thickets of the national park at one of the charming accommodations provided by the Kerala Tourism Development Corporation.