As far as tourist destinations go, few cities can rival the likes of New York, Washington, D.C., Las Vegas, Orlando and Los Angeles. But if you haven't been before, each of these places can overwhelm and easily fill an entire week. The solution?
Cities well designed to be visited in a weekends or better yet, a long weekend. The best weekend cities offer at least one or two marquee attractions like world-class museums or monuments, a unique cultural atmosphere and enough great food to let visitors know they are somewhere specials all for less money and easier navigability.
Indy Childrens Museum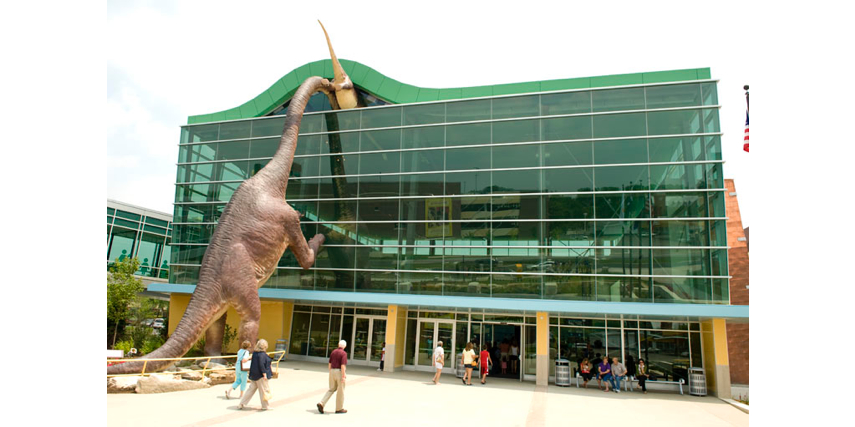 Indianapolis, IN The most sports-centric city in the nation, Indianapolis built its downtown revival around adjacent NFL and NBA stadiums, and is hosting this year's Superbowl, but it is also the only recurring (every four years) NCAA Basketball Championship venue (men and women's), home to numerous NCAA and US Olympic organizations, and most famously, the single largest one-day sporting event on earth, the Indianapolis 500. There is always something going on, but even when there is not, Indy has a charming and walkable downtown s plus the world's largest children's museum and one of the nation's Top 10 zoos. Indianapolis Musts: Visit to the Indianapolis Motor Speedway, aka the Brickyard,' with year round museum and rides in open-wheel Indy Cars; a signature fried pork tenderloin sandwich; the Children's Museum of Indianapolis; Eiteljorg Museum of American Indians & Western Art; Indianapolis Zoo.
Denver, CO
Once a stepping stone to the mountains, ski resorts and National Parks of Colorado, the Mile High City has enjoyed a dramatic renaissance in the past few years, and its downtown has exploded with hotels, restaurants and attractions. Since baseball's Coors Field opened in the warehouse section of downtown in 1995, three other major stadiums have opened, and the population downtown has grown twelve-fold. Anchored by a massively revamped Union Station and 16th Street pedestrian mall, the downtown Theater District got a new convention center, new Riverfront Park, the nation's fourth largest public library designed by Michael Graves, a new wing on the Denver Art Museum, an entirely new Denver Contemporary Arts Museum, and a $120 million History Museum under construction, as is a light rail system. Denver Musts: One of only two public US Mint tours in the nation; Rockies, Nuggets, or Broncos game; bike rental for 850-miles of urban trails; visit old or new art museums.
Boston, MA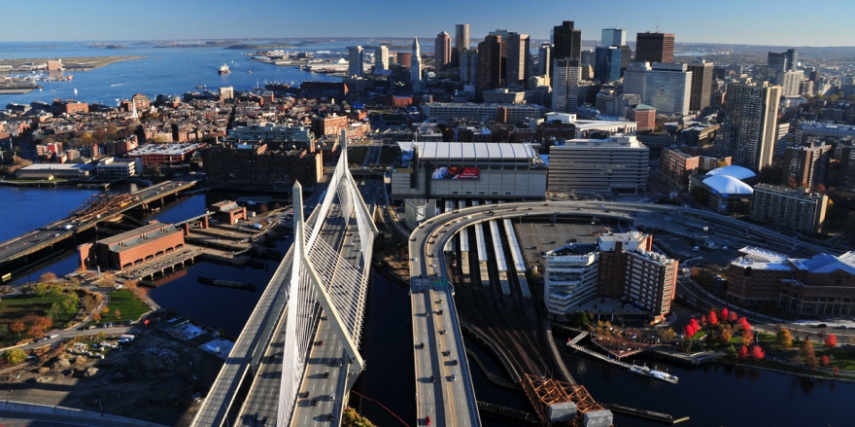 Jammed full of US history, Boston offers a tremendous amount to see in a concise area. The Freedom Trail is a 2 1/2 mile red brick walking path that takes visitors past 16 historic Revolutionary War era sites, and passes America's first public park, Boston Commons. Boston's Back Bay neighborhood, waterfront and downtown can all be explored on foot from almost any hotel, and the North End remains one of the best preserved Italian enclaves in the country. Boston is also home to the nation's oldest running restaurant, oldest running bar, and is the quintessential place to try New England seafood like oysters, lobster, lobster rolls, clams, and of course, New England Clam Chowder.Boston Musts: Faneuil Hall; strolling Newbury street in Back Bay; strolling Hanover street in North End; a meal at the Union Oyster House, America's oldest eatery; Freedom Trail; Boston's amphibious Duck Tours.
San Diego, CA
The yin to LA's yang, San Diego is a big city with small town flair, and a visit is all about relaxing and enjoying some of the best weather and beaches in the nation. Its biggest attractions are the city's famous zoo and sibling safari park, Legoland, and the Sea World theme park, but for many renting a bike and exploring the shore and the quaint shops and eateries of the Gaslamp district and Coronado Beach is enough entertainment. Surfing is also hugely popular, for both people and dogs.This photo taken Oct. 6, 2009 shows Patrick Ivison, 15, and Ricochet, a golden retriever, during a surfing session at the Cardiff State Beach in San Diego.San Diego Musts: Go to the beach; Legoland; San Diego Zoo; scenic harbor cruise; tour USS Midway Aircraft Carrier.
Charleston, SC
Consistently ranked the friendliest city in the US, this year Charleston also won best city period from the annual Conde Nast Traveler Magazine reader poll. It's historic district features cobblestone streets that can be explored on foot to or by horse drawn carriage tours, and it is chock full of great restaurants featuring the uniquely regional low country cuisine. King Street is one of the last great local shopping streets in the country, not taken by chain stores. Nearby islands including Ft. Sumter, Kiawah, Folly's, and Isle of Palms are all worth visiting. Charleston Musts: Try local specialty shrimp and grits; attend an oyster roast; take a tour of historic downtown; take a plantation tour; Patriot's Point Naval & Maritime Museum.
Memphis, TN
Graceland, the home of legend Elvis Presley, is the single biggest draw to Memphis and one that should not be missed, including the optional visit to the King's airplanes, but there is much, much more. Walk famed Beale Street, take in live music at myriad venues like B.B. King's, enjoy some of the world's best barbecue, and visit the architecturally impressive and one of a kind National Civil Rights Museum. Music, history and food come together in one tasty place. Photo: Elvis Presley's Graceland in Memphis is glowing in bright red, white and blue in honor and support of the United States National Soccer TeamMemphis Musts: Watch the twice daily duck parades in the lobby of the Peabody Hotel; eat barbecue (Cozy Corner, Corky's, The BBQ Shop); try world-class fried chicken at Gus's Famous; visit National Civil Rights Museum; Sun Studios Tour.
Austin City Limits
Austin, TX With more live music venues per capita than any city in the US, and the huge annual Austin City Limits and South By Southwest festivals, Austin is a music lover's dream. But there's a lot more: the city is home to the largest urban University in the nation, some of the world's best barbecue, a greatly revived downtown, a huge cycling culture, and is surrounded by the famous Texas Hill County. It is also home to the nation's largest urban bat colony, flying nightly! Austin Musts: Slow smoked barbecue at Rudy's, Stubb's or Franklins; a UT football game; live music (try the Continental Club, Stubb's, or Antone's); sunset bat cruise under Congress Street Bridge; shopping for new and vintage clothes, antiques and cowboy boots on South Congress Avenue; visit to flagship Whole Foods store.