Mae Ping National Park, in Chiang Mai, at Thailand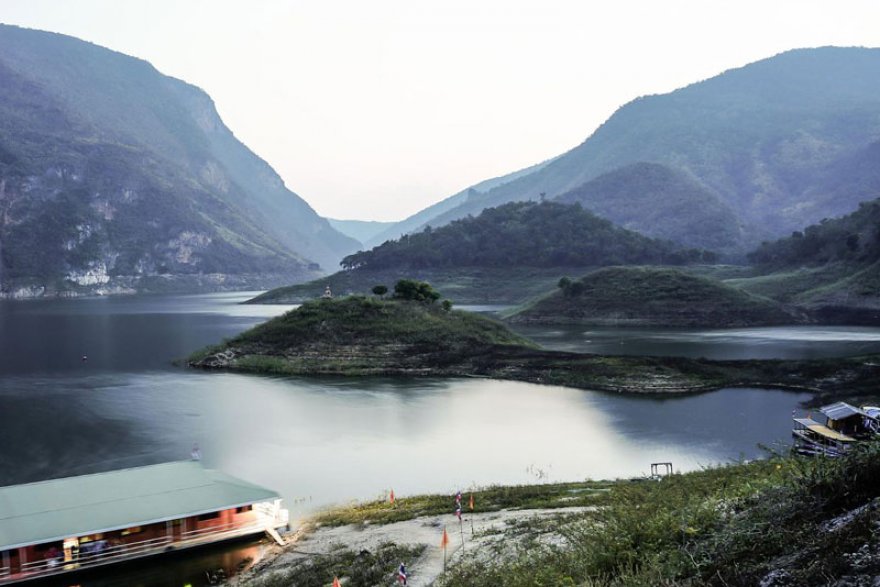 National Park is located in Chiang Mai, Tak and Lamphun. Covering an area of Doi Tao. Lee sam Ngao District, Lamphun,Chiang Mai, Tak and the park office is located at Lee District, Lumphun Province consists of mountainous terrain complexicity. The highest peak is named "Doi Huai Lao" a high of 1238 meters, these mountains, streams , creeks, creek beds, such as the Mae Huay Pong, Mae Hadd, like these, where the creek flows into the Ping River.
Highlight of Interested, Mae Ping National Park, at Chiang Mai, in Thailand
Kor Luang Waterfalls
A way from the car park, about 20 km.can be accesses. A limestone waterfall of the river in the Huai Mae Ko.High level desending down all seven layers of the limestone area with water throughout the year. The area has many stalactites and stalagmites. Of natural beauty.
Tung Gig Tung Ngang
The vast natural grassland. In the east of the park. Tophography is flat and hills. Switch grass is covered with deciduous forest. With beautiful scenery, is home to wildlife, such as deer, deers and rabbit an a lot.
Huai Tham (Cave Creek)
In areas of Doi Tao, Chiang Mai. Vantage point along the Ping River. Tao reservoir area overlooking a beautiful Car can access this area.
Pha Damm - Daeng Cliff
The characteristics of a high cliff. The forest environment is very complete. From they you can view it remotely. Travel must be on foot only.
Cave Yang Vee
Cave is located in Lee District, Lamphun Province is a large limestone cave with stalactities and stalagmites, very beautiful. Not far from the cave is a natural pine forest. The name is calle "Jungle King Yang Vee" foe the accommodation of tourists want to experience nature.
Kaeng Kor Rapids
The reservoir is a scenic place to relax. Visitors can take a boat to watch the landscape and attractions such as the waterfalls cascade along the cliff with Um Khu Sang Tao, Koh Pa Cut the rod crows the cliff cave, Bhumibol Dam, wind etc.