25. St. Croix County, WI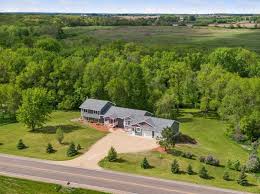 Towns include: Hudson, New Richmond
Job growth (2000-2010): 26.7%
We end our list with a funeral that doubles as a celebration. The Great Recession officially ended in 2009, but St. Croix County-based OEM Fabricators needed its own closure. Last spring, the custom component manufacturer held a New Orleans-style memorial for the downturn. Pallbearers carried a coffin marked "RECESSION" as a high school band played "When the Saints Go Marching In."
OEM says it`s hiring, and so is Uline, a packaging supplier that`s planning to build a warehouse in one of Hudson`s 11 industrial and business parks. It`s expected to add a reported 150 jobs next year.
The county is trying to lure businesses across the border from Minneapolis/St. Paul. A new $700 million bridge over the St. Croix River is expected to boost its economy and relieve traffic congestion, but the plan has met with fierce opposition from fiscal conservatives and environmentalists who want to preserve the beauty of the river valley.
NEXT:
Where the jobs are? (1. Rockwall County, TX)
BEFORE:
Where the jobs are? (24. Canadian County, OK)
Source: CNN