17. Sarpy County, NE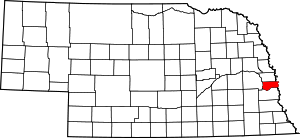 Towns include: Chalco, Papillion
Job growth (2000-2010): 33.9%

A new headquarters for the U.S. Strategic Command is helping Sarpy County aim high to create jobs and keep them. StratCom`s current facilities at Offutt Air Force Base haven`t seen a major renovation in more than 50 years. But a $1 billion federal upgrade will cement Offutt as a key base in the nation`s defense system, adding jobs for the area`s biggest employer and shielding them from future defense cuts.

Top tech companies also maintain a sizeable footprint in the county. PayPal, eBay`s payment arm, has a facility that provides an estimated 3,000 jobs, while a Yahoo data center employs about 50.

Recent expansions include the opening of a local office for power company Black Hills Corp., bringing 130 jobs to the area. Meanwhile, local developers are pushing for a $60 million renovation to the Nebraska Crossing outlet mall to attract top retailers.